In our introductory post for our "Equipment We Love" series, we made one thing clear: when it comes to equipment, we play favorites. 
When we sell equipment to a client, just like when we sell coffee, repair a machine, or offer a training class, our reputation is on the line.
Our mission is to make running an exceptional coffee program easier on operators and to do that, we have to be able to provide the right tool for the right job.
There are more espresso machines available right now than ever, many the product of small, new-to-scene manufacturers targeting boutique-y third-wave cafes.
Choosing an espresso machine for your shop can be a daunting task.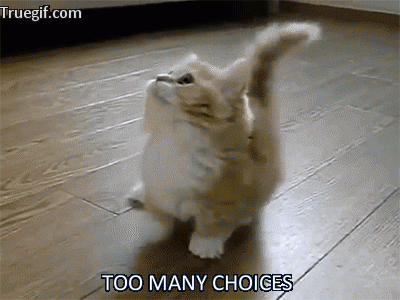 And that's where we can help.
One brand we love and recommend often for espresso applications is Synesso, a Seattle-based manufactured started in 2004 by ex-La Marzocco engineer, Mark Barnett.
There's a lot of reasons to love Synesso equipment in general.
Thermal Stability – Synesso machines are some of the most thermally stable on the market. In fact, industry-leading thermal stability was one of the founding principles of the company.
Pressure Profiling – Pressure-profiling is another area where Synesso excels. The MVP line features 4 profile stages able to be set to 3 customizable pressures. All with volumetric shot capabilities – that's a pretty sweet deal.
Volumetric Accuracy – Speaking of volumetrics, for a flowmeter-based volumetric machine, this machine, with its four-sensor flowmeters,  is crazy-accurate. Through dozens of shots, our yields were within +/- 0.5 grams.
Customization – Synesso machines offer a high-degree of customization when it comes to things like multiple programmable extraction profiles on each group and the external-display that makes fine-tuning recipes a piece of cake.
Repair & Maintenance – Synesso machines are engineered with serviceability in mind and that's clear in a variety of ways from the fact that the steam vales do not need to be removed to rebuild to the internal wires that are color-coded based on what system in the machine they power, to signal lights for each connection on the board to assist in diagnostics.
These days, when we have a client looking for something both approachable and precise, we've been excited to recommend the Synesso S-Series. This machine is sleek, user-friendly, and makes a damn tasty espresso.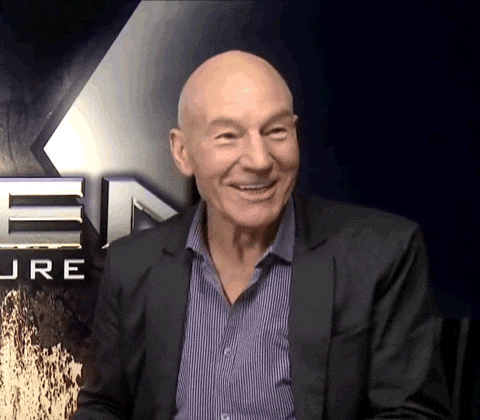 Let's take a look at just why we love the Synesso S-Series:
Low Profile – Espresso machines can be pretty cool looking and for a long time, café owners excitedly made them the focal points of their bar-tops, if not their entire cafes. This has been changing recently and more often we are seeing machines that feature sleek, low profiles – sometimes even going as far as to sink the machine into the counter a-la Modbar or Mavam. The Synesso S-Series machines sit 16.9" inches tall making it about as low-profile as you can find in a counter-top espresso machine. In addition to adding to the sleek, industrial aesthetic of the machine, this low profile opens up the space between the barista and the guest, enabling a higher level of engagement and hospitality. Don't get us wrong – these machines still look great too!
Ambidextrous Steam Wands – This is the sort of feature that really shows that Synesso has the barista in mind when designing their equipment. The steam wand design allows the user to move the wand aside and change which side of the wad the steam-valve switch sits. Whether left-handed or right-handed you can steam in comfort. For cafes that operate with two baristas running tandem-bar, this is a game-changer.
Magnetic Group Switches – The S-Series features paddle-style group switches. Certain machines have given this style of a group a bad reputation as being finicky and requiring excessive amounts of maintenance. That said, unlike some other machines, Synesso paddles are magnetic instead of relying on physically-contacting switches. What this means is they do not require rebuilds and they do not get stuck.
Two Profiles Per Group – The S-Series paddles orient in the center of the group. By choosing to turn the paddle-switch either left or right, the barista may select one of two customizable shot recipes. This means for cafes using two espressos, they can have recipes tailoring variables like shot volume and pre-infusion time to get the most out of both coffees.
External Digital Display – One of our favorite features of Synesso machines is the digital display, which is external to the machine, connected by a cable. This display shows the real-time temperature of each boiler, allows fine-tuning of water volume, temperature set-points, and pre-infusion time – all without having to pull a shot, and controls the automated-backflush cleaning cycles. This pad allows easy fine-tuning of your shot profiles, on the fly, without having to even run the group.
Automatic Backflushing – Do you ever get frustrated at the end of the day standing in front of the machine with the blind-filter in, constantly starting and stopping the pump to backflush? The auto-backflush feature on the Synesso S-Series handles this for you, enabling a 4-cycle on/off flush with the push of a button. Admittedly, this is a pretty common feature on a lot of new machines these days, but if your current machine doesn't have this feature it certainly feels nice cutting some time off your closing shifts.  
Auto-Volumetric – When it comes to auto-volumetric functionality, Synesso has just about perfected it. The 4-magnet flow meters are by far the most accurate and consistent we have seen. In fact, when pulling a series of shots, our range was within less than a gram of difference, compared to (up to) several grams on some other machines. This means you are getting closer to the "same" shot every time, even in a busy rush, with less effort – and margin for error – from your baristas. Beautiful.
To see some of these features in action, check out this video of us spending some time on an S200 at The Boxcar Coffee in Moore, Ok!
Who is it for? 
We've said before that it's important for us to supply the right machine to the right people for the right purpose. So just who is this machine for?  
This machine is for any medium to high-volume, barista-driven, specialty coffee program.
What to consider?
Repair & Maintenance – Synesso is a reputable brand that has been around for a while. Most coffee-technicians in most markets will be familiar with this equipment and Synesso is based in the U.S. so parts are easy to quickly if needed.
Barista Skill-Level – The whole purpose of the automated features on this machine is to simplify the process as much as possible, that said, this is still a machine that requires baristas that know their way around a machine. The S-Series is easy to program and does what it is expected to do consistently, but a trained barista will have to understand those variables to be able to set and adjust them as needed.
Accessibility – For what this machine is capable of, it is about as user-friendly as possible. Once programmed, you get multiple, customized espresso profiles with the push of a button. Few machines make making exceptional coffee easier than these. 
Price-Point – This machine comes in two or three group configurations only so for low-volume applications such as bakeries looking to save by using a single-group machine, the investment may be unrealistic. We recommend this machine for medium to high volume coffee-centric concepts.
It's easy to see why we love the Synesso S-Series. These machines look great, perform well, and make delicious coffee.
Interested in a Synesso S-Series for your café? Inquire with us at KLLR Coffee!
Interested in learning what other coffee equipment we are into? Stay tuned for future blogs in the "Equipment We Love" series!