In a recent blog, we gave some tips for brewing coffee at home, reasoning that when we are stuck at home, or otherwise unable to get to a great café, that shouldn't stop one from enjoying a great cup of coffee. 
True that.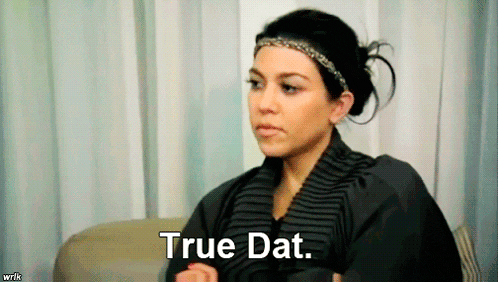 But there are certainly other factors that make the walks and drives to our favorite cafes worth it. Among them: variety. The coffee shops we frequent, more often than not, after all, serve non-coffee products as well. Maybe this is a snazzy signature drink that wouldn't have occurred to you (more on this to come), or maybe it's a great tea for your non-coffee-drinking-friend (or yourself – no one said you had to drink coffee ALL the time, right?).
Building on our last "at-home" tutorial, let's add another beverage to our home-barista skillset: tea.
What is tea?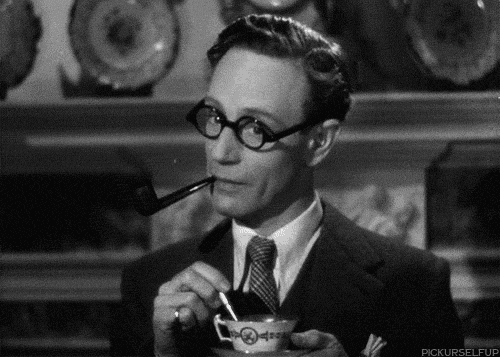 The product that is cultivated and prepared as a beverage around the world comes from a tropical and subtropical evergreen plant known as Camellia sinensis, which is native to India and China.  
Tea is one of the oldest beverages in the world and, globally, even more popular than coffee. Allegedly, tea was discovered around 2700BC by Chinese Emperor Shen-Nung when some tea leaves accidentally blew into a pot of boiling water, however, like the loveable legend of Kaldi and his goats which is prevalent coffee folklore, the origins of this tail are apocryphal (2).
Tea is now grown in over 30 countries around the world (coffee is grown in ~70 countries)(4) with the primary producers being China, India, Kenya, Sri Lanka, and Vietnam. (5) Tea is predominantly grown in mountainous areas at around 1,000 – 2,200 MASL in mineral-rich, acidic soils between the Tropic of Cancer and Tropic of Capricorn (ring a bell, coffee folks?).
Like coffee, most tea growing regions have distinct seasons. Tea bushes will typically yield between two and four harvests per year, although some areas see just one harvest per year, and some places with the right climate – like Sri Lanka – produce tea year-round.
Fact: In their natural habitat, wild tea trees can grow to more than 65ft tall (6) and may continue to produce tea for more than 3,000 years(3)!
There are over 1,000 types of tea, most commonly classified as white, green, oolong, and black and dark teas(3). All of these types come from Camellia sinensis, of which there are two primary varieties used in the production of tea:
Camellia Sinensis var Sinensis (AKA China Jaat), is found widely around China, Taiwan, and Japan and features small leaves of ~2" - 5" 
Camellia Sinensis Assamica (Assam Jaat) variety is a hardy tree that  features large leaves of ~4" - 7" and is grown predominantly in India, Sri Lanka, and Kenya for the production of black tea.
Fun Fact: The arrival of a new germination of tea leaves is known as a "flush" and coincides with changes in the seasons. The "first flush", which features the longest period of dormancy before harvest, is often considered as offering the highest quality tea.
Very generally, tea produced for consumption can be divided into two groups: oxidized and non-oxidized. Depending on the style of tea being created, oxidation may be intentionally encouraged, controlled and then stopped, or prevented altogether.
Non-oxidized teas include white and green teas. Examples of oxidized teas would be Oolong, yellow, black, puerh, and dark teas. There nuances within these broad categories as well, for example, black tea is fully oxidized while Oolong tea is partially oxidized.
Fun-Fact: Immature tea leaves are light in flavor and high in polyphenols. These leaves and buds are typically picked for white and sometimes green tea. More mature leaves tend to be harvested for oolong, black, and puerh teas.
Types of Tea
(Note: these are very generalized descriptions of these types of tea and significant detail in their production has been omitted for the sake of length.)
Green Tea
During green tea production, fresh green leaves must be exposed to heat, neutralizing the enzymes and preventing oxidation from taking place – a process known as "kill green".
Black Tea
In black tea production, the fresh green leaves must be oxidized. This process is initiated by the rupturing of the cells of the tea leaf, resulting in enzymatic oxidative reactions that begin the process of oxidization. This process develops distinct flavors with variation in the level of oxidization resulting in different flavor characteristics. Heavily oxidized teas tend to be stronger in flavor and color and exhibit more bitter flavors.
Oolong Tea 
To make oolong tea, production of which is most common in China and Taiwan, the leaves are allowed to partially oxidize. The flavor profiles of Oolong Teas can vary substantially as a result of the different levels of oxidization and roasting possible.
Oolong tea is also roasted, a process during which the tea is placed in an oven at a relatively low temperature for an extended period of time, developing baked flavors in the tea. Roasting at lower temperatures and shorter periods of time preserves the light, floral aromatics while roasting at higher temperatures for longer periods of time can create toasty, roasted flavors.
Puerh
There are two types of Puerh: Sheng Puerh and Shou Puerh.
Sheng Puerh teas are lightly steamed and compressed into cakes which are then left to age. The tea will be stored in warm, moist cellars that allow chemical reactions to mature and mellow the tea over time. These teas can be aged for periods ranging from 3-5 to upwards of 20 years.
In the production of Shou Puerh, tea is piled into mounds over which a layer of breathable canvas is placed. Water is then sprinkled over the tea to initiate microbiological fermentation and proliferate bacteria. The enzymatic processes that occur create heat that causes additional chemical reactions (for this reason, Shou Puerh is sometimes referred to as "cooked" puerh). This process can proceed for ~45-60 days when it is stopped by drying the tea which is then steamed and shaped into cakes.
Tisanes
Often called "herbal teas", popular "tea" beverages like chamomile, peppermint, and rooibos, are actually not teas at all but rather flowers, herbs, and dried plant material from various other plants(7)(8).
Tea Consumption
Around 48% of Americans consume tea every day (159M) – particularly millennials of whom 87% report drinking tea) and the United States is the third-largest tea importer in the world after Russia and Pakistan. (3) In fact, in 2018, the United States consumed over 3.8B gallons of tea. Over 75% of the tea consumed in the United States is iced. (3)
Fun-Fact: Tea is naturally low in caffeine. A cup of Black Tea, for example, contains about 40 milligrams of caffeine (3) compared to around 90-100 milligrams in a cup of brewed coffee (11).
Now that we have a fundamental understanding of what tea IS, the obvious next question is: how is it prepared?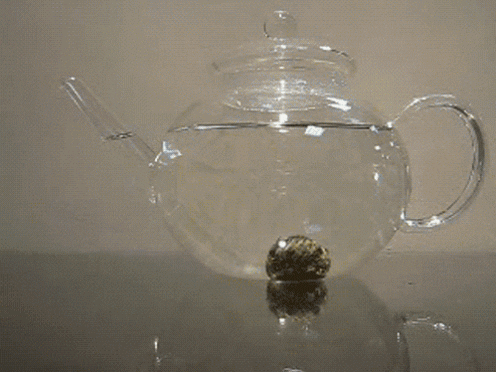 For the answer to that question, look out for our next blog: KLLR Tea pt. II – Tea at Home