Super-automatic espresso machines have a history of being misunderstood in the Specialty segment of the coffee industry. To many a barista or café operator, these machines seem to reduce the level of craft going into their espresso-based beverages.
With many super-automatic espresso machines of the past, there's likely an element of truth to this, however, that is no longer the case.
If you aren't familiar with Eversys super-automatic espresso equipment: you should be.
When we first got hands-on time with the Eversys Cameo, to say we were impressed would be an understatement. These machines are able to execute precise, customized espresso and milk profiles with a level of consistency your favorite barista could only dream of.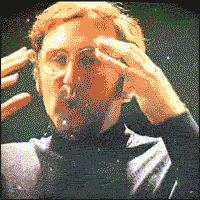 Who are they?
Eversys was founded in 2009 in Switzerland by Jean-Paul In-Albon and Robert Bircher. Previously commissioned by Starbucks to create the most durable super-automatic espresso machines possible, they approached their new brand with one goal: to create the highest quality super-automatic espresso machines on the market, without sacrificing the durability and serviceability of their previous endeavor.
In the time since the company has grown tremendously and in 2017 became strategic financial partners with De'Longhii Group as a minority stakeholder bringing in funding to facilitate their rapid growth.
From high-volume Specialty cafes to fine dining establishments like Thomas Keller restaurants, these machines have proven their abilities to even the most refined palates – including big-name coffee pros like Matt Perger, who has been a brand ambassador for the brand over the last several years.
Check out this video of Perger demonstrating the capabilities of the machine.
When brewing espresso on the Cameo, users can control the dose, yield, headspace, and grind size (by extension of time) via an intuitive touch-screen interface. This is a great example of how the "craft" element lives on in the super-automated world. It takes a skilled palate and understanding of coffee to understand these variables and how to get the most out of your espresso profiles.
Pro-Tip: If you're not too confident in your own palate, and you serve KLLR, we got you covered with KLLR Coffee profiles and recipes.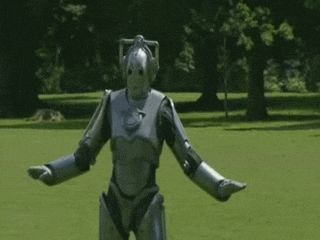 Once the program is set a calibration cycle allows the machine to "dial itself in." After that, the machine records all the parameters of each shot, and every five shots micro-adjusts to stay dialed in all day. Shot to shot, the espressos stay consistent and they're the first super-automatic shots we've tasted that taste like real espresso, not some thinner, less flavorful substitute.
The milk system on this equipment is unique in that you can set several customizable milk profiles by controlling the heating and steaming functions of the steaming process independently. Once set, the machine will automatically steam and texture the milk. And, remarkably, it's really great milk. We customized cortado, cappuccino, and latte textures and were easily able to achieve all three. 
In fact, at the United States Barista Competition regional qualifiers earlier this year, we spent some time with Mark Crawford at the Eversys both to help judge an auto-steamed latte art contest and the baristas in attendance proved that great latte artists can still feel right at home.
With its push-of-a-button functionality, you get this great espresso and great milk fast and with no mess, reducing waste, and increasing barista productivity, while also and removing concerns such as notorious long-term wrist damage associated with repeatedly tamping coffee over extended periods of time. 
Last but not least, one of our favorite aspects of this equipment is its modular design. The internals of the machine are comprised of independent modules for the grinding (pictured below), steaming, and brewing systems, each installed on siding racks. If a system needs repair, you can slide it right out and work on it anywhere you'd like – no more having to dis-assemble half the machine to get to the component you need to access.
Eversys machines are undeniably a great solution for high-volume drive-thrus, restaurants, airports, and all the places you are used to seeing super-automatic espresso machines but the more time we've spent with these machines from Eversys, the more convinced we've become that many of the high-end specialty cafes we visit would be better off with these machines as well. And over time, we predict we will begin to see more of them go that direction.