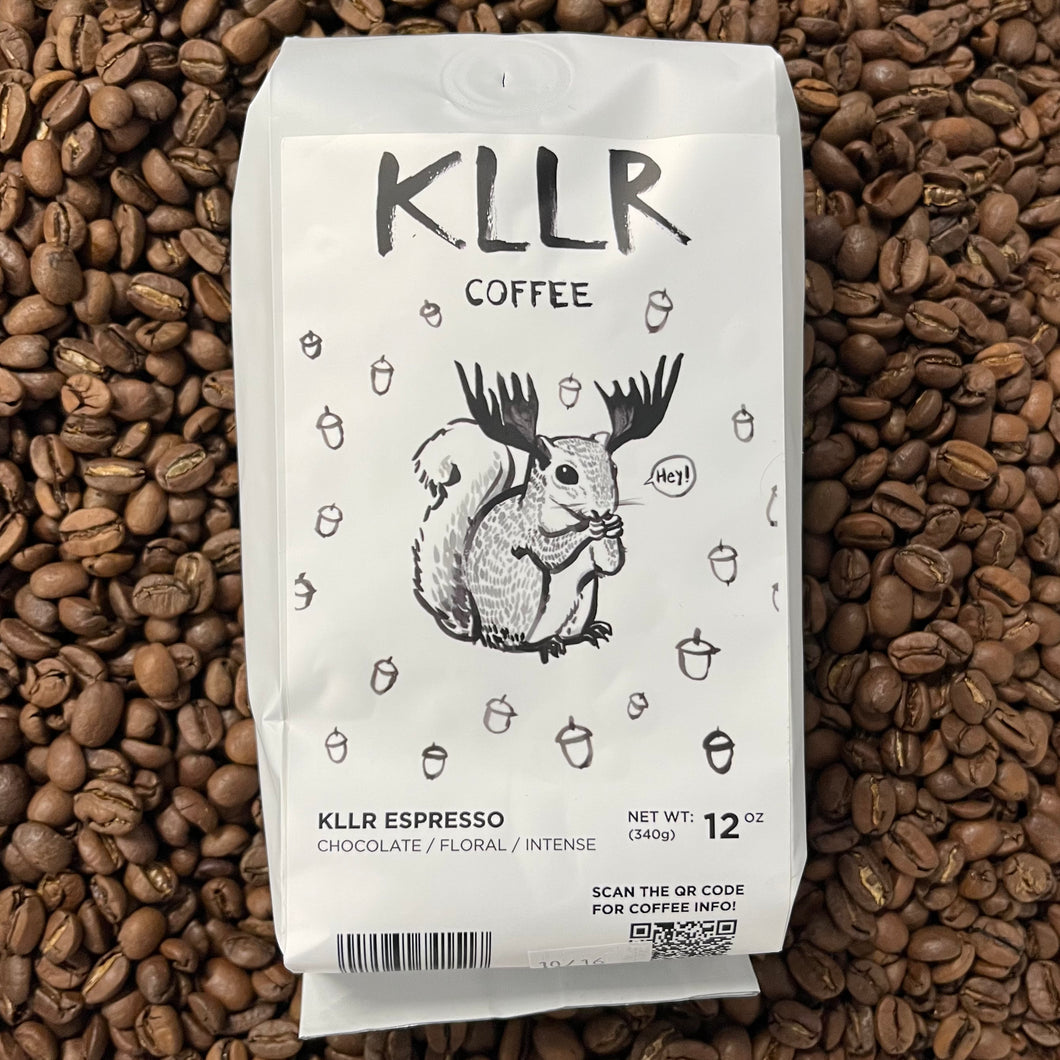 KLLR Espresso Blend
Regular price $19.00 Sale
Medium-Dark Roast
Following a more "traditional" way of roasting espresso, this blend is roasted until the end of first crack, meaning the flavors are deep, rich, and sweet without any unpleasant overly-roasted or burnt notes.
This espresso blends perfectly with milk and syrups, and the flavor is sure to stand out.  As straight espresso, we get notes of dark chocolate, toasted almonds, black tea, and a pleasantly sweet citrus acidity.  As a drip or a pour over, we get a smooth and rich cup of coffee with dark chocolate and mild citrus acidity.
No matter how you choose to enjoy this coffee, we can guarantee a pleasant drinking experience every time.
Blend:  Washed Limu, Ethiopia and washed Huehuetenango, Guatemala

Suggested espresso preparation: 18g of coffee and 36g of water, about 28-32 seconds of extraction time.
Suggested brew ratio:  1 part coffee, 15-16 parts water.